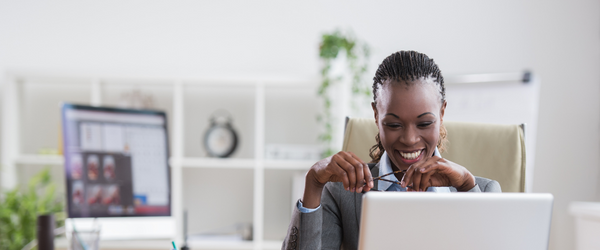 Published on November 7, 2022 by Jennifer Leider
It's time to transition from raking leaves to shoveling snow, from breezy open windows to fires roaring in the fireplace. Thanksgiving, Chanukah, Christmas, Solstice – whatever you celebrate, there's a good chance your DBAs are starting to plan their holiday vacations.
While your employees are spending much-earned time with family, your business's databases are still running. Work still needs to be done. Solvaria is often called on to backfill for a company's database support for holiday and vacation supplemental support. What does the process look like?
1. Playing matchmaker -
Solvaria inventories and evaluates your company's current database environment to determine skills/experience required:
What is the database platform?
Are there any performance issues?

What are the business's needs – reporting? Analysis services?
Based on your business needs, the Solvaria sales team selects the best suited DBAs for support. And since all our DBAs have over 10 years of experience, choosing a qualified match is rarely an issue.
2. Keeping it secure -
Wouldn't it be safer and more convenient to have your non-vacationing DBAs step up and take on the extra work? This is a common misconception. Your DBAs would rather be buried in holiday bonuses than overtime work, and Solvaria prides itself on security.
Solvaria's DBAs are all background checked (of course!)

Solvaria is SOC2 certified.

All Solvarians use Dashlane, a password management service that creates the ultimate layer of protection.

All involved members sign NDA's and confidentiality agreements as needed.
Solvaria's preference is to have the client provide a jump box rather than connecting directly to the server.
3. Getting caught up -
Whenever possible, Solvarian DBAs cross-train with the DBA that will be on leave. There's not always this luxury, but our DBAs take advantage of any potential opportunities. The sooner a contract is signed, the more time our nerds will have time to chat with your nerds.

Sometimes Solvaria provides backfilling help for companies we already partner with. Our DBAs simply adjust their hours and services according to need, and then dial back when your employees return from hiking in Switzerland or roasting to a crisp in Miami.
4. Jumping into the flow -
How do Solvaria's DBAs properly flow into the work, merging with the DBAs or even leadership of the company?
Solvaria's DBAs are all seasoned professionals and well-versed in working as part of a team, quickly picking up where a DBA left off and carrying on the support. They are often called in to assist with mission critical issues and must be well-equipped to jump in, assess the situation and problem solve.

Our DBAs are accustomed to working with management, directors and company leaders to review business problems and assist in strategic discussions, issue resolution and tactical planning. They can see the big picture or the finicky details – just tell them how much to zoom in.
5. Checking out -
This is the easiest part. Our DBAs catch your vacationers up on the work they've done. There's always the option to stay on with reduced hours; we get it, we're geniuses, and great additions to your company.

If your business no longer needs Solvarian assistance, we'll wish you happy holidays and be on our way.
The sooner you let our team know about your backfilling needs, the more time we have to jump in. Ready to get started?
Share on
Back to Resources